Please note: "TED Membership" refers specifically to a subscription status joined by making a donation to TED.

TED Membership is not the same as a free TED.com account.


To learn how to deactivate your TED.com account, visit

this article.
"TED Membership" is also different from a TED Conference Attendee membership pass.
To review conference registration policies, visit this page.


You can cancel auto-renewal of your TED Membership subscription through the
Membership Dashboard (login required). Follow these steps:
1. click Settings in the menu on the left of the Membership ​​Dashboard
2. click Cancel plan at the bottom of the Settings (see image below)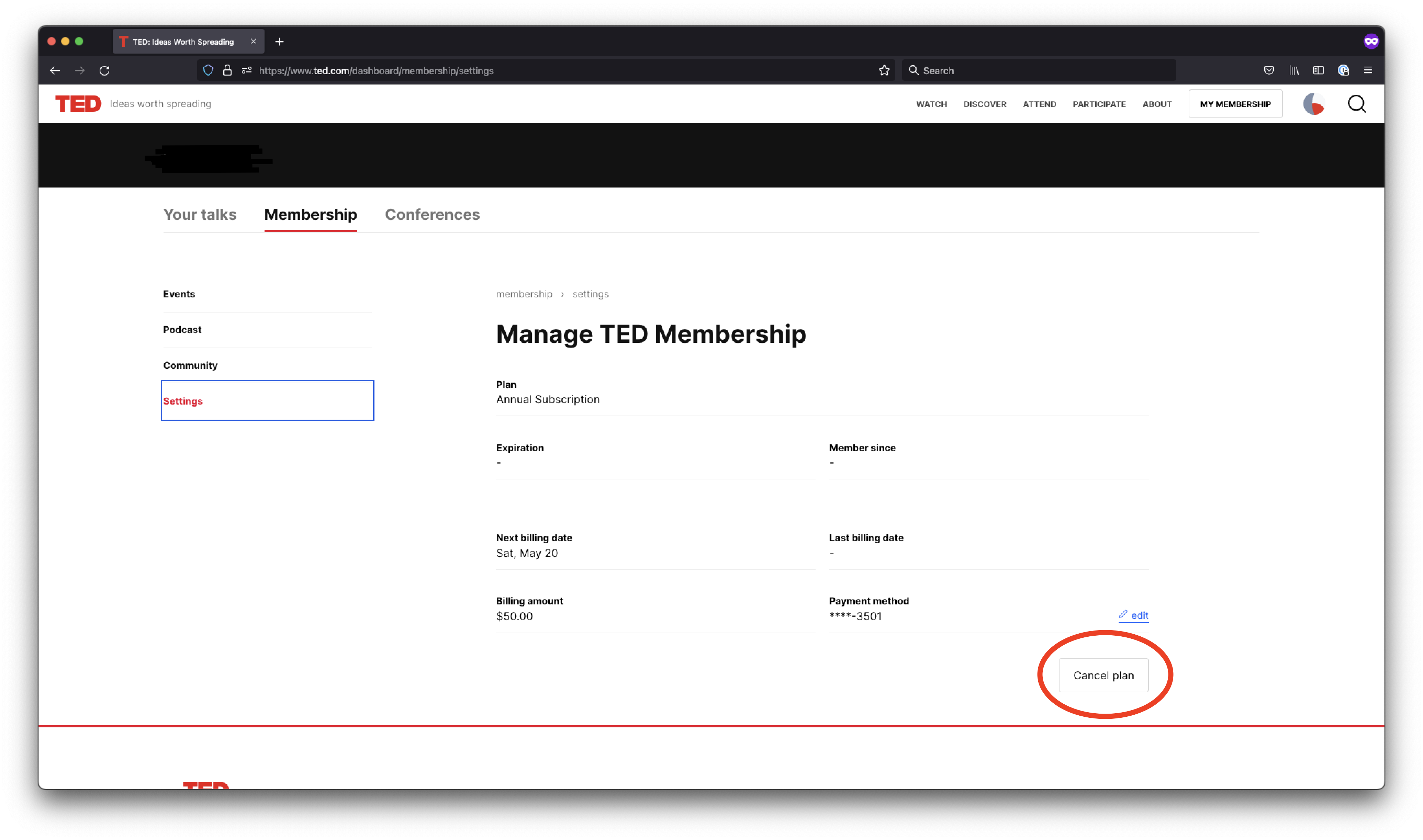 3. A window will open asking you to choose a reason you're leaving Membership (it helps us improve the benefits!)
4. Confirm cancellation​
If you do not see any information on the Membership Dashboard, that means that either you're logged into the wrong TED.com account, or your Membership subscription was never linked. Please double-check your login, or reach out to our Member Support team at members@ted.com.
If you need to update billing information for your subscription, visit this article.