TED.com
TED.com features interactive transcripts for most videos in our library. To access a transcript, click the Transcript button underneath the video player.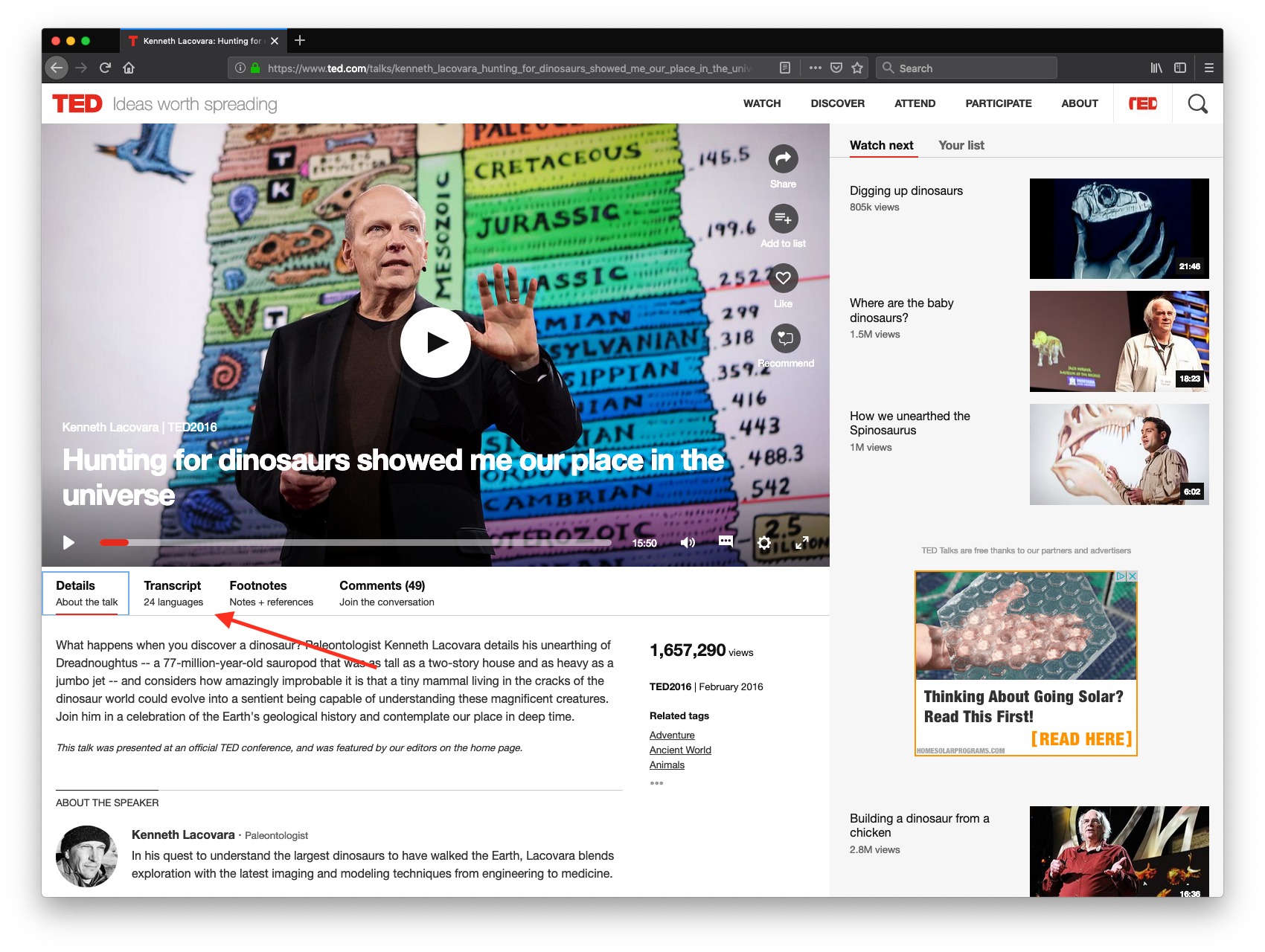 If the talk has been translated into a certain language, you'll be able to view the transcript in that language by clicking the drop-down menu and selecting it from the list.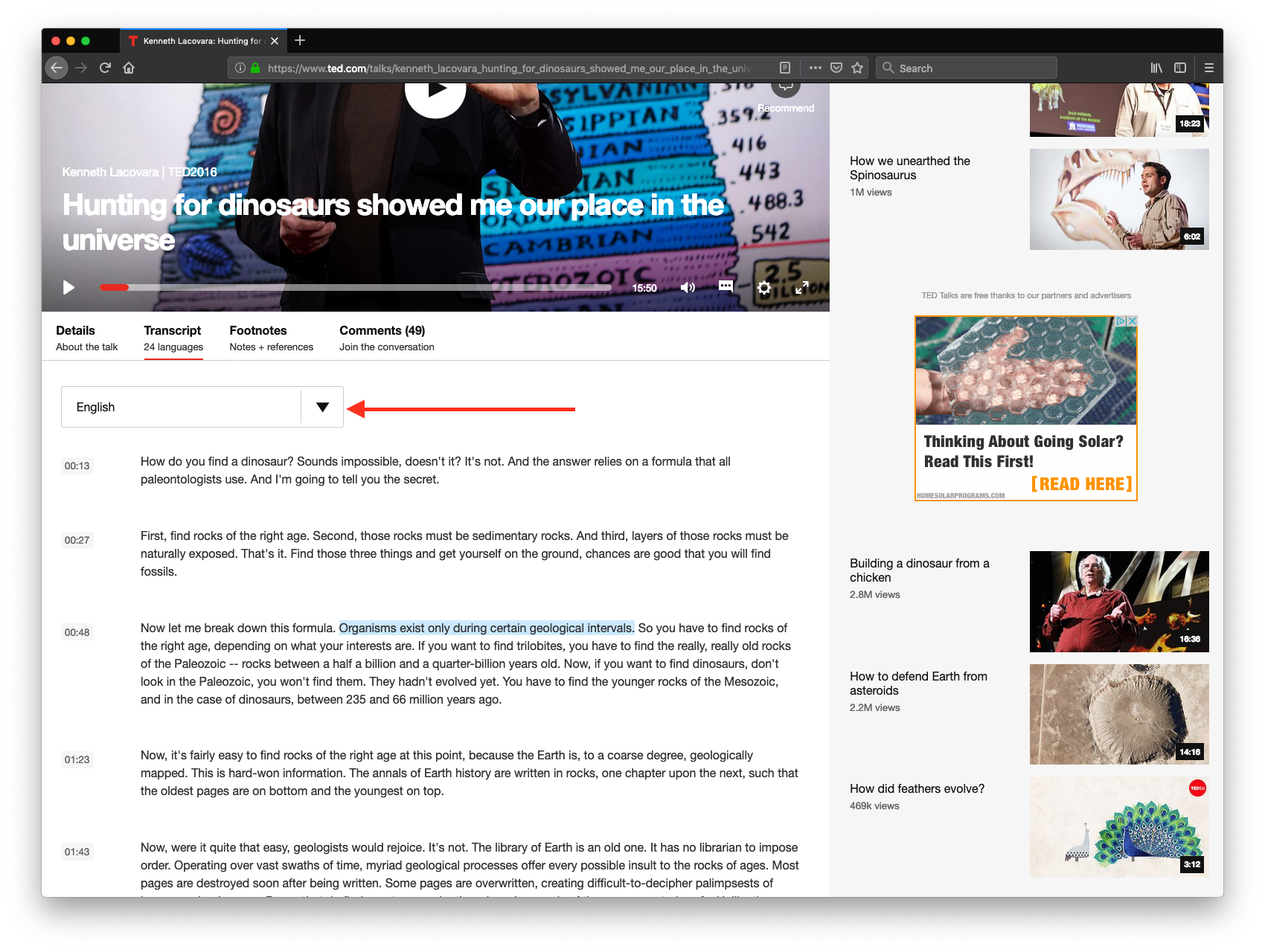 These transcripts are interactive: the words are highlighted as the speaker says them, and if you click on the text, the video will skip directly to that sentence.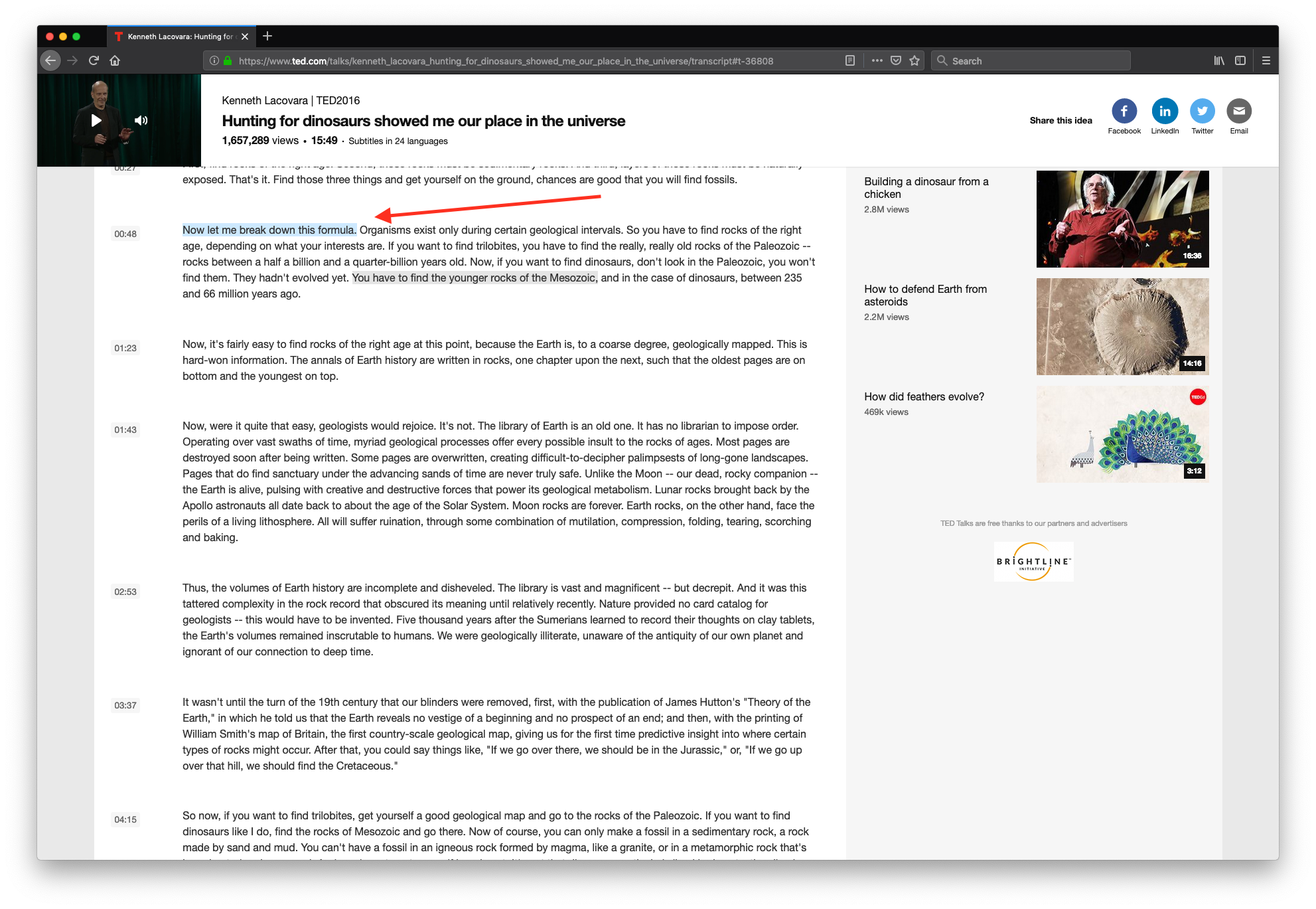 If you'd like to print the transcript, follow these steps:
Highlight the text by dragging the cursor over it
Copy the text to your clipboard (⌘+C on Mac; CTRL+C on PC)
Paste the text to a word or text document (⌘+V on Mac; CTRL+V on PC)
Print the document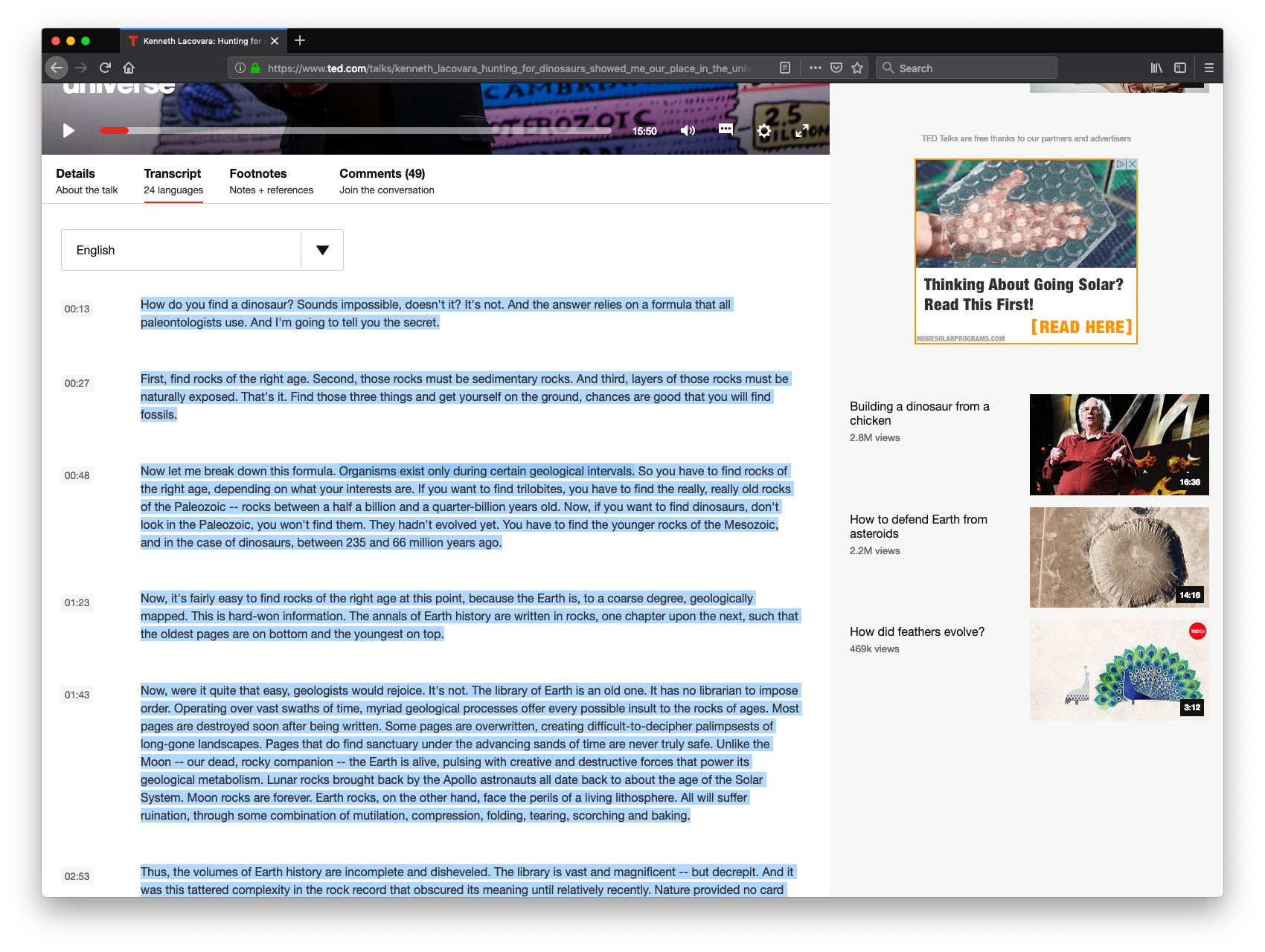 Mobile devices
You can access interactive transcripts on the mobile version of TED.com in the same way as above. Transcripts are not currently available in the TED app for iOS or Android, though it's a feature our developers will be glad to consider. Let us know at contact@ted.com!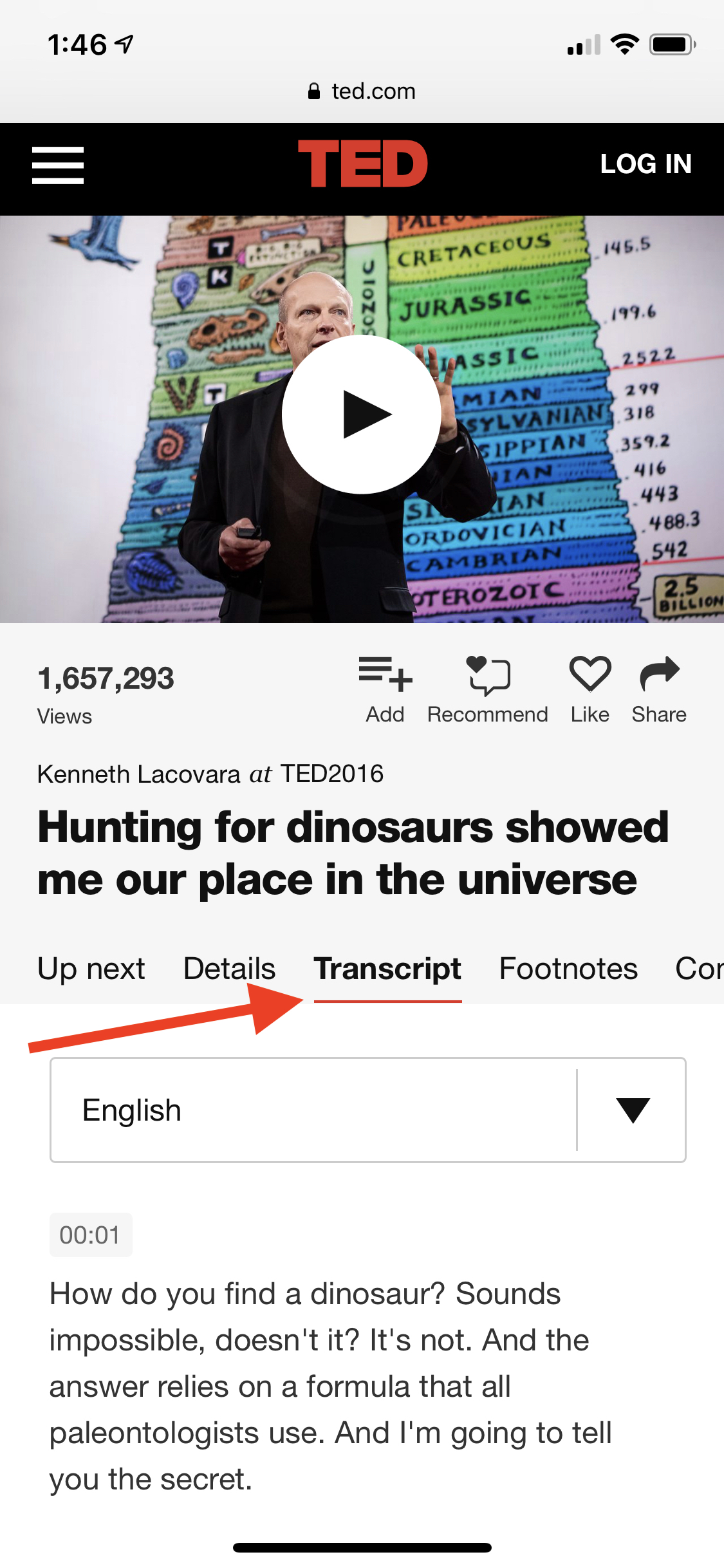 YouTube
You can access transcripts for most TED talks on YouTube by following these steps:
Click the "3 dots" icon located next to the *Share* button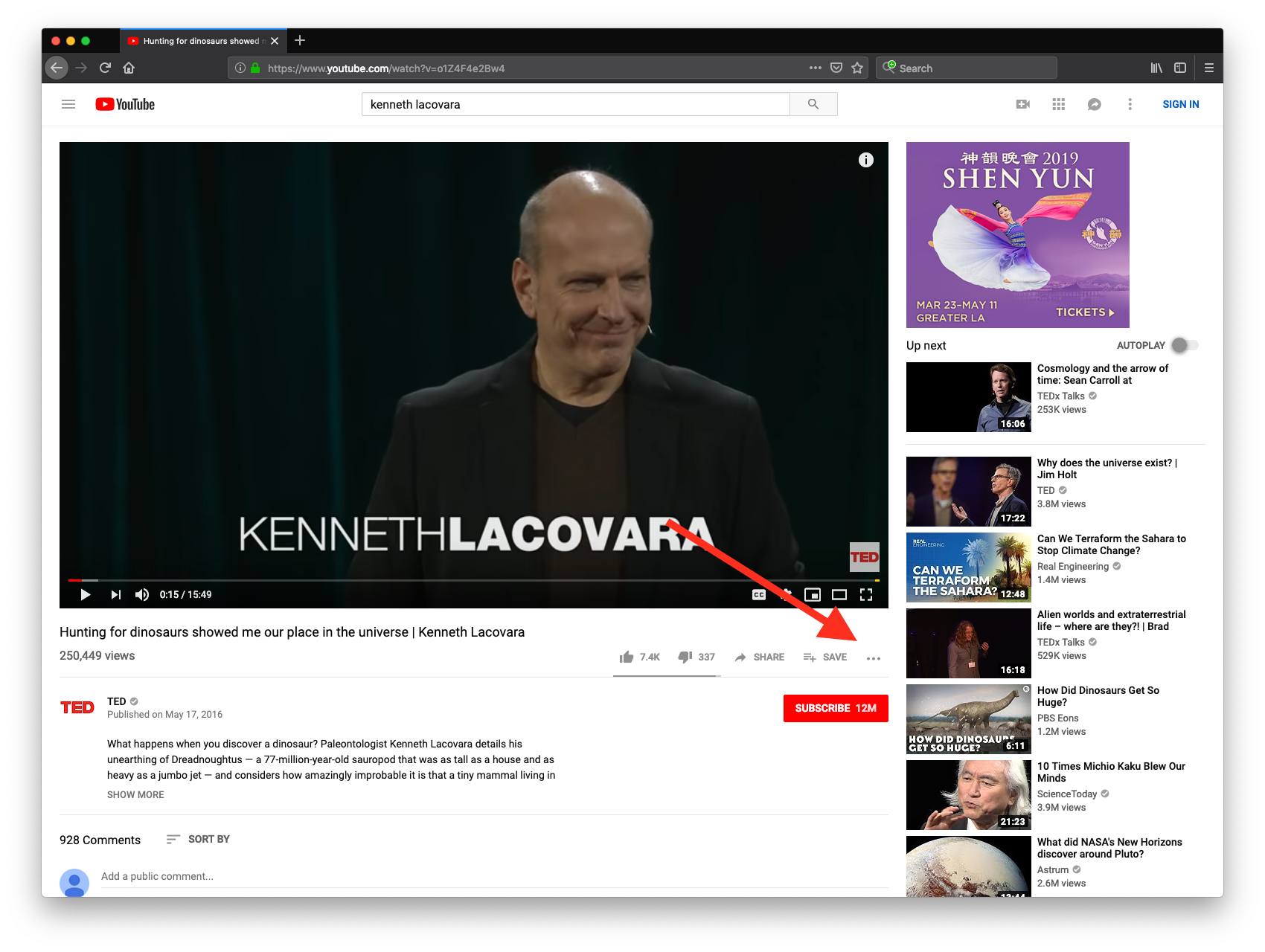 Click *Open Transcript* (if it's available)
The transcript will open in a window to the right of the video player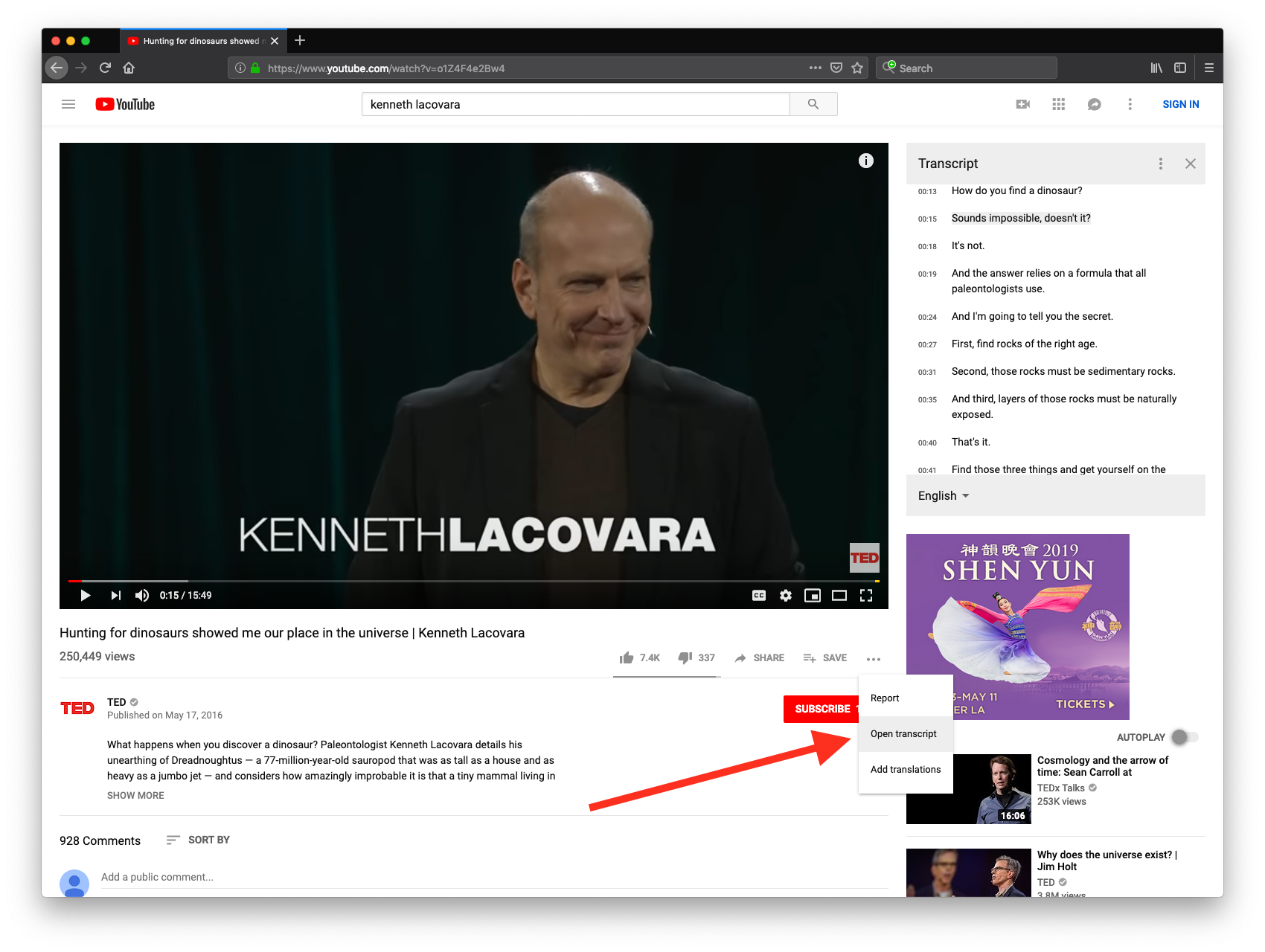 At the bottom of the transcript, you might see the text "English (auto-generated)"
If a human-created translation is not available, YouTube will default to automatic captions, which are not always accurate
Click that text to open a menu with all language options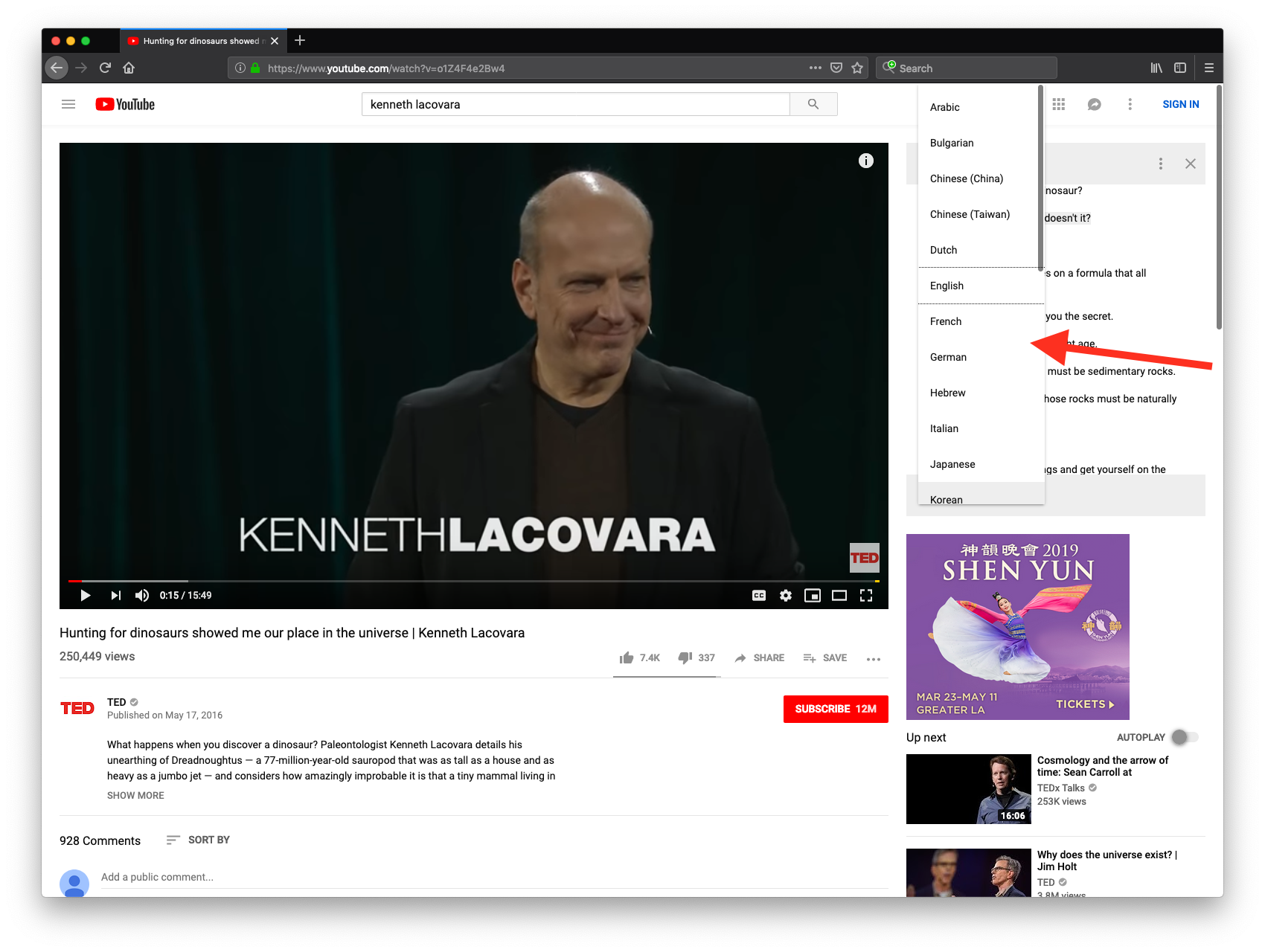 If available, you'll be able to choose a transcript that has been transcribed by one of our TED Translators. There may also be other languages available in this menu.
To print this transcript, highlight the text by dragging the cursor over it
Copy the text to your clipboard (⌘+C on Mac; CTRL+C on PC)
Paste the text to a word or text document (⌘+V on Mac; CTRL+V on PC)
Print the document