Downloading a video on TED.com
1. Visit a talk page
2. Click the "Share" button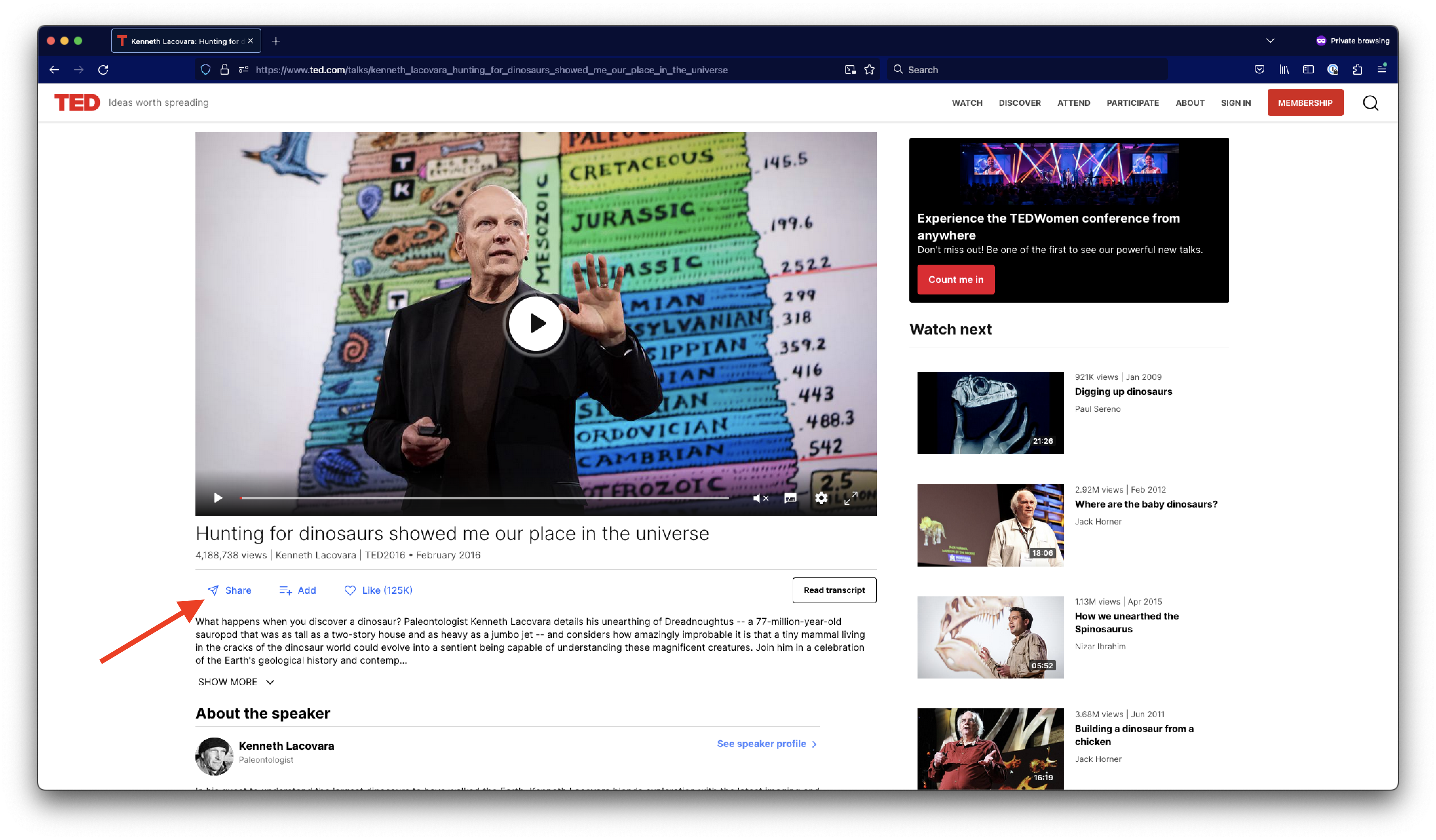 3. This will open a window with several options for sharing or downloading

4. Click Download MP4 or Download audio (note: audio versions are not available for every talk)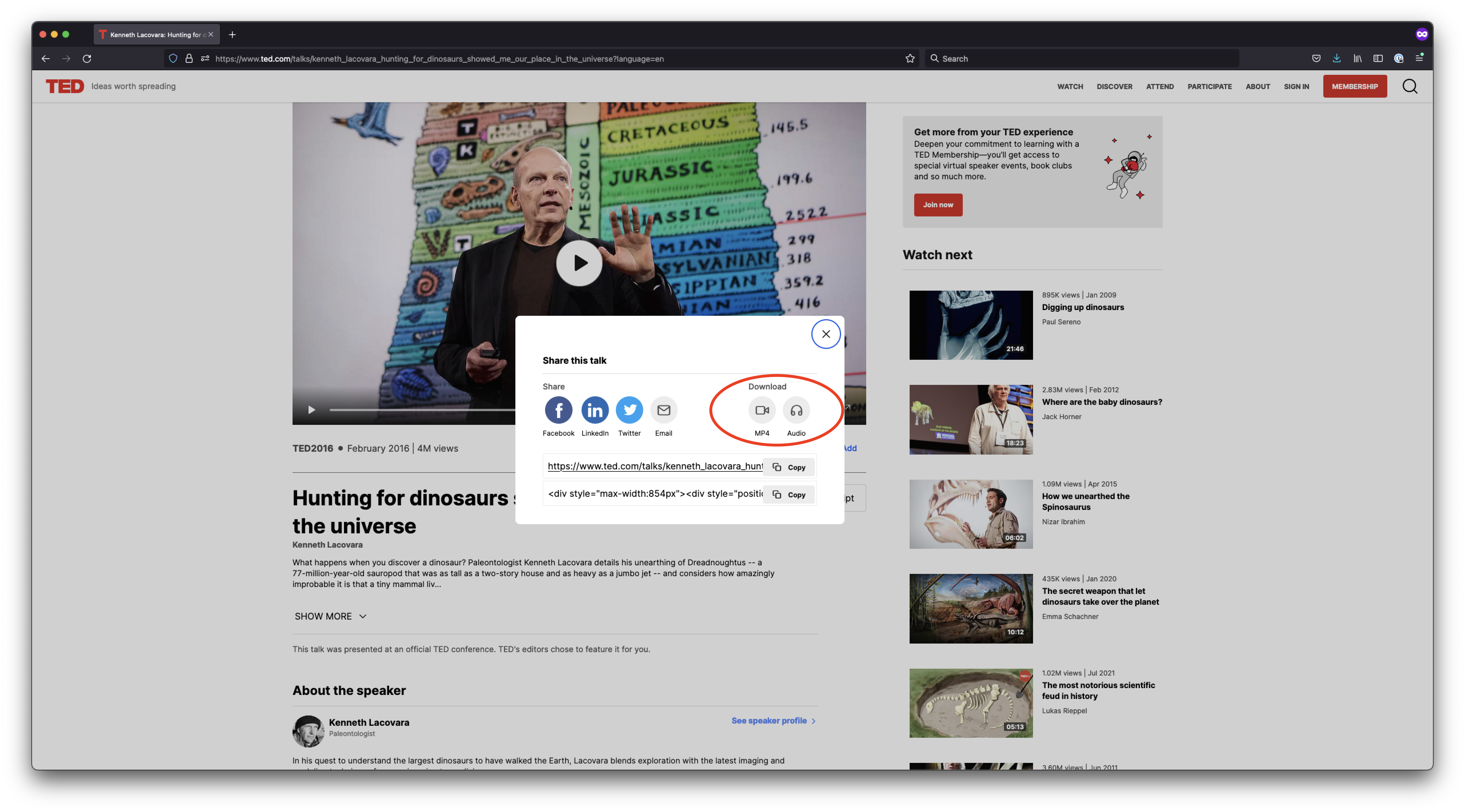 5. Subtitle options will automatically be added to your download. To activate subtitles, and choose from the available languages, open the video file in your media player and click the "speech bubble" icon in the video player controls. If you need more help, check this article.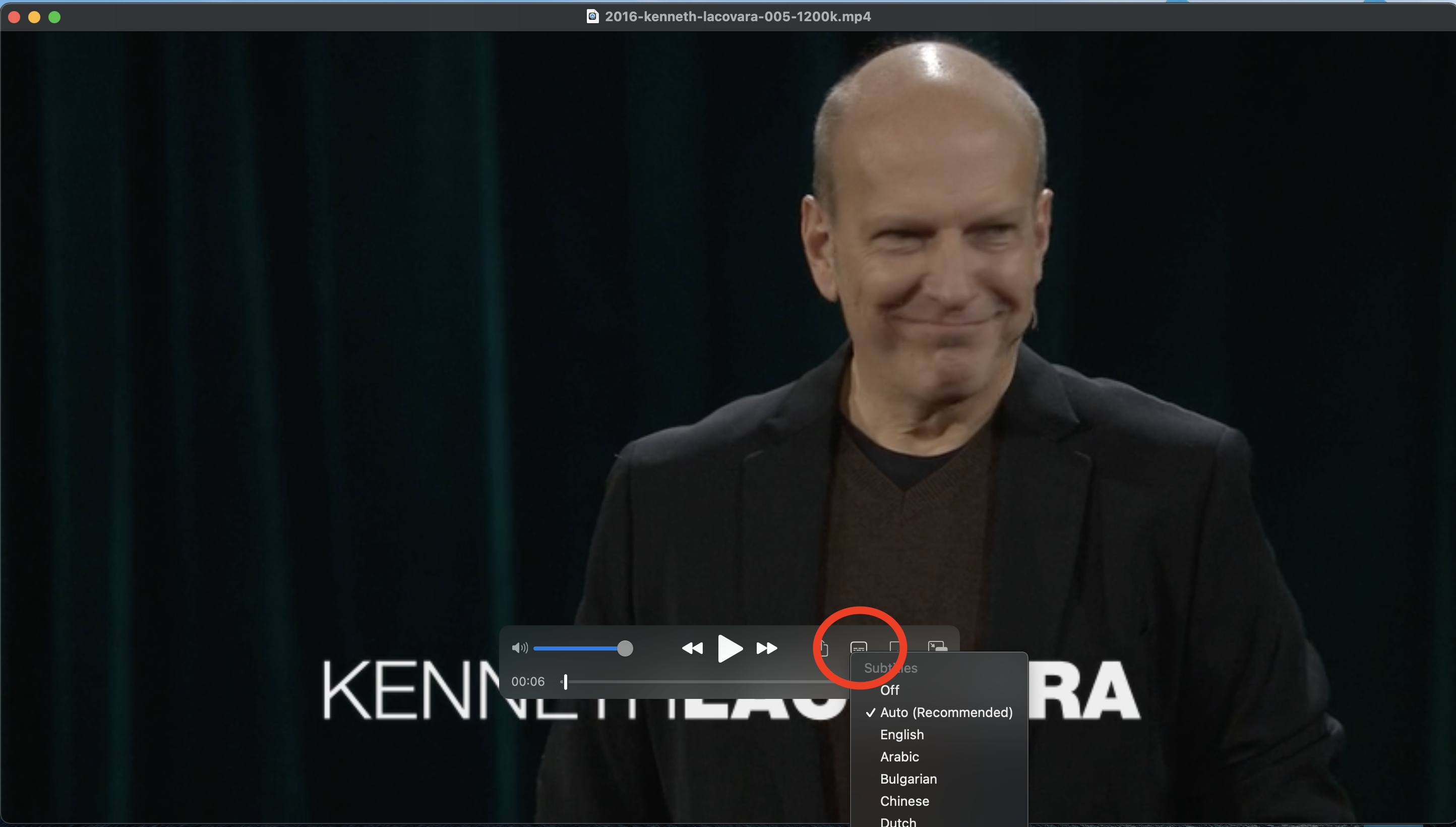 6. The save location of your download will vary depending on your browser and computer settings
It's important to note that not all videos on TED.com are available for download, due to several possible reasons:

- the video is a performance of a copyrighted song that TED does not own
- other copyright licensing issues
- the video does not belong to TED (it's part of our "Best of the Web" series)
- the video is a "TEDx" talk from an independent event
- the video is part of our "TED-Ed" series
- the video comes from a "TED Institute" event
Downloading a video on the TED app:
1. Visit a talk page.
2. Tap the "down arrow" icon."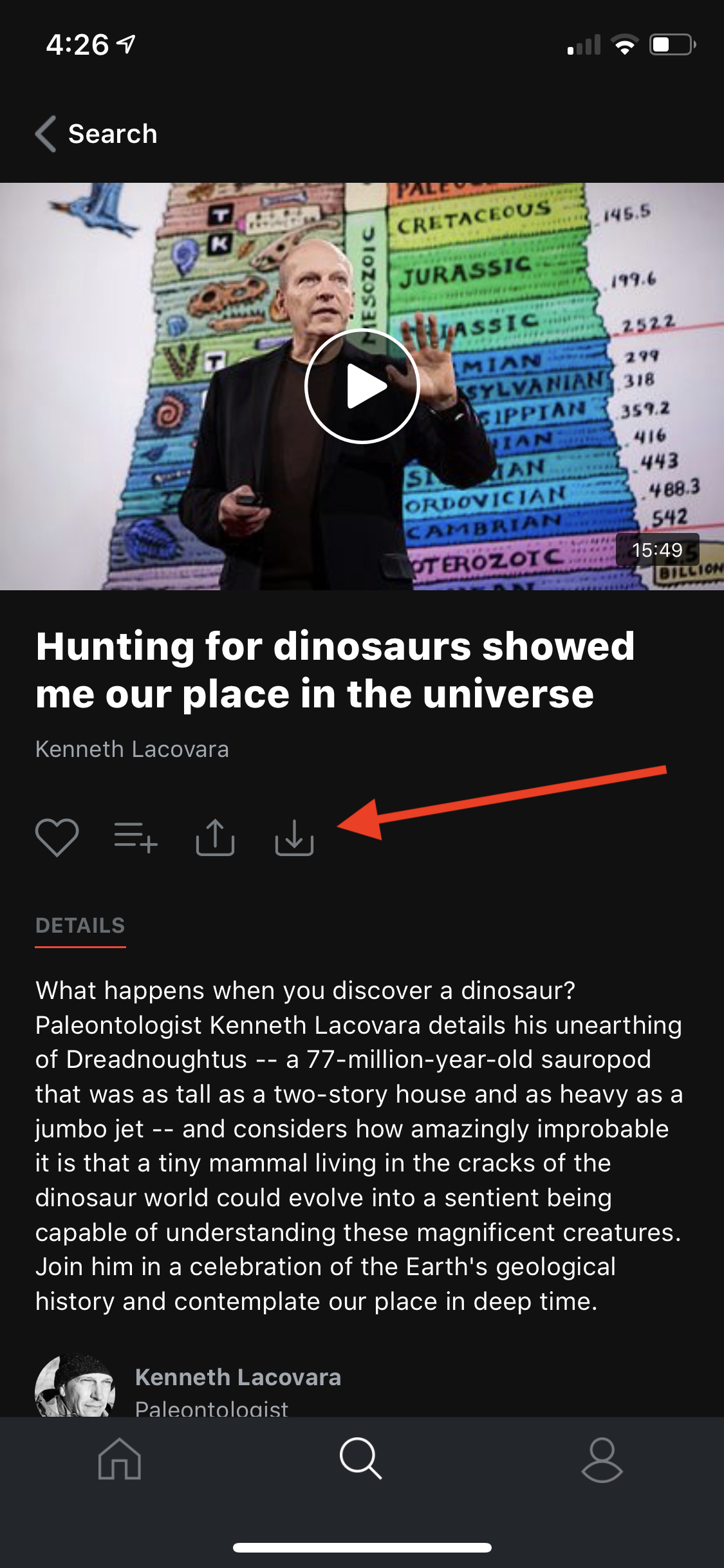 3. The arrow will become a download progress circle. You can stop the download by tapping the X.
A blue banner at the bottom will show the download percentage.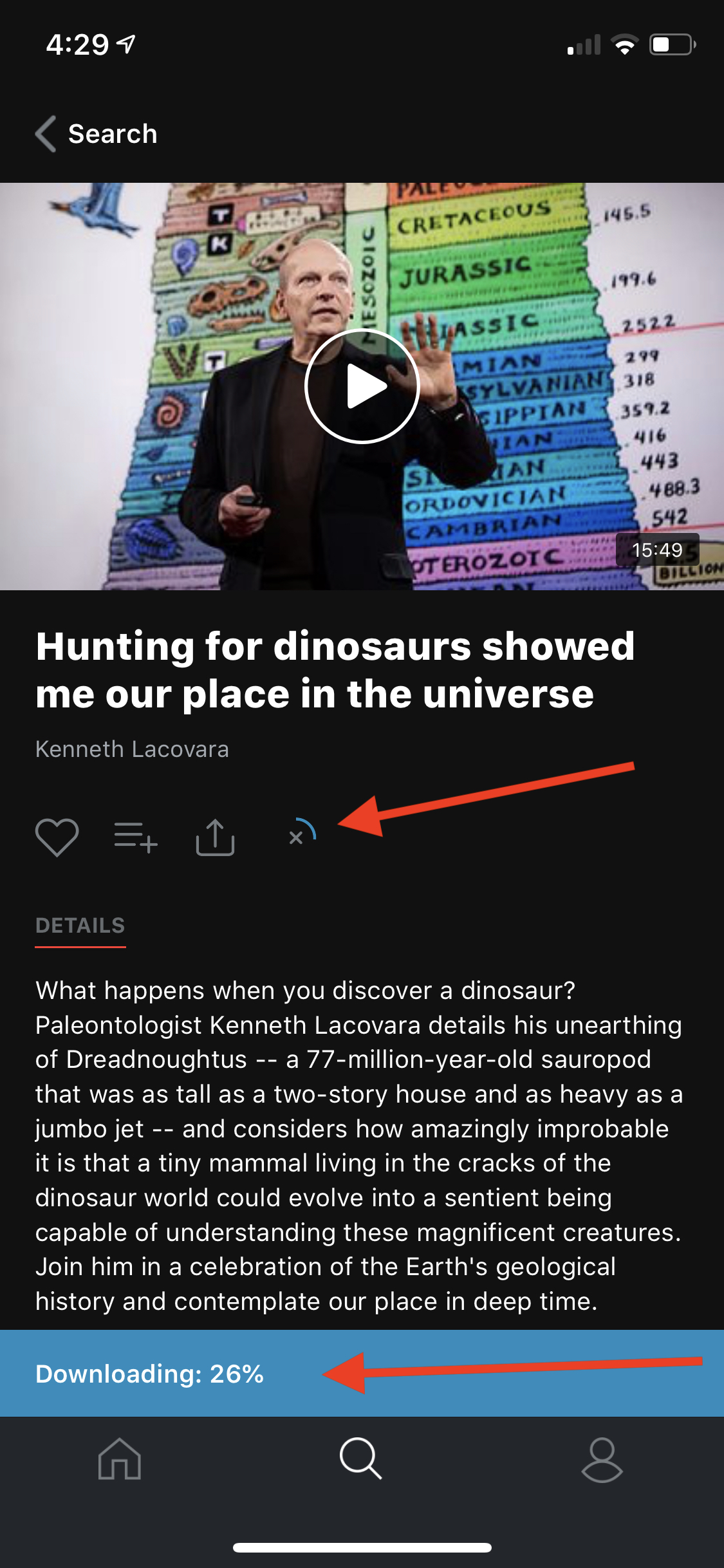 4. The circle becomes a checkmark when the download is complete. You can tap the checkmark to delete the download.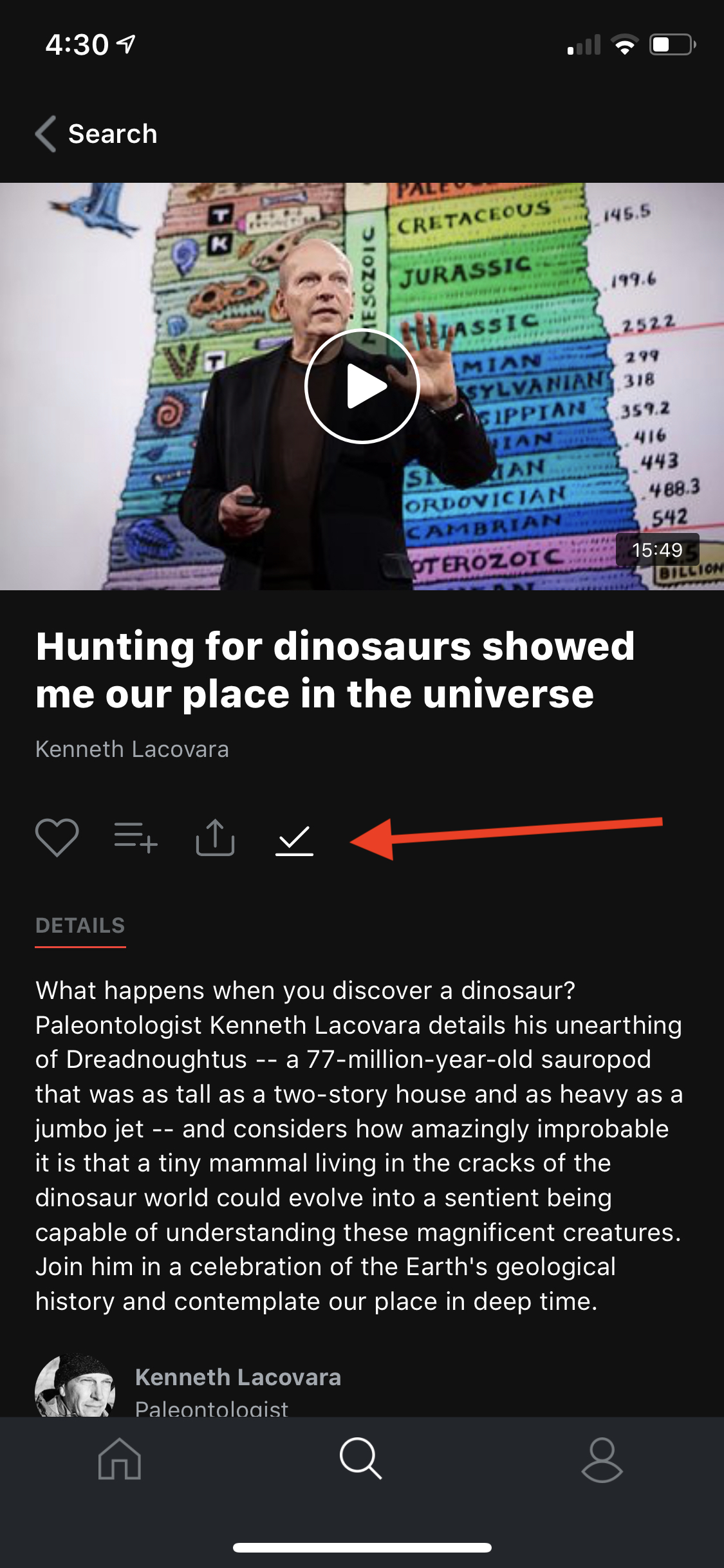 6. You can find your download (and also track its progress or delete it) in the Downloads folder of the Profile tab.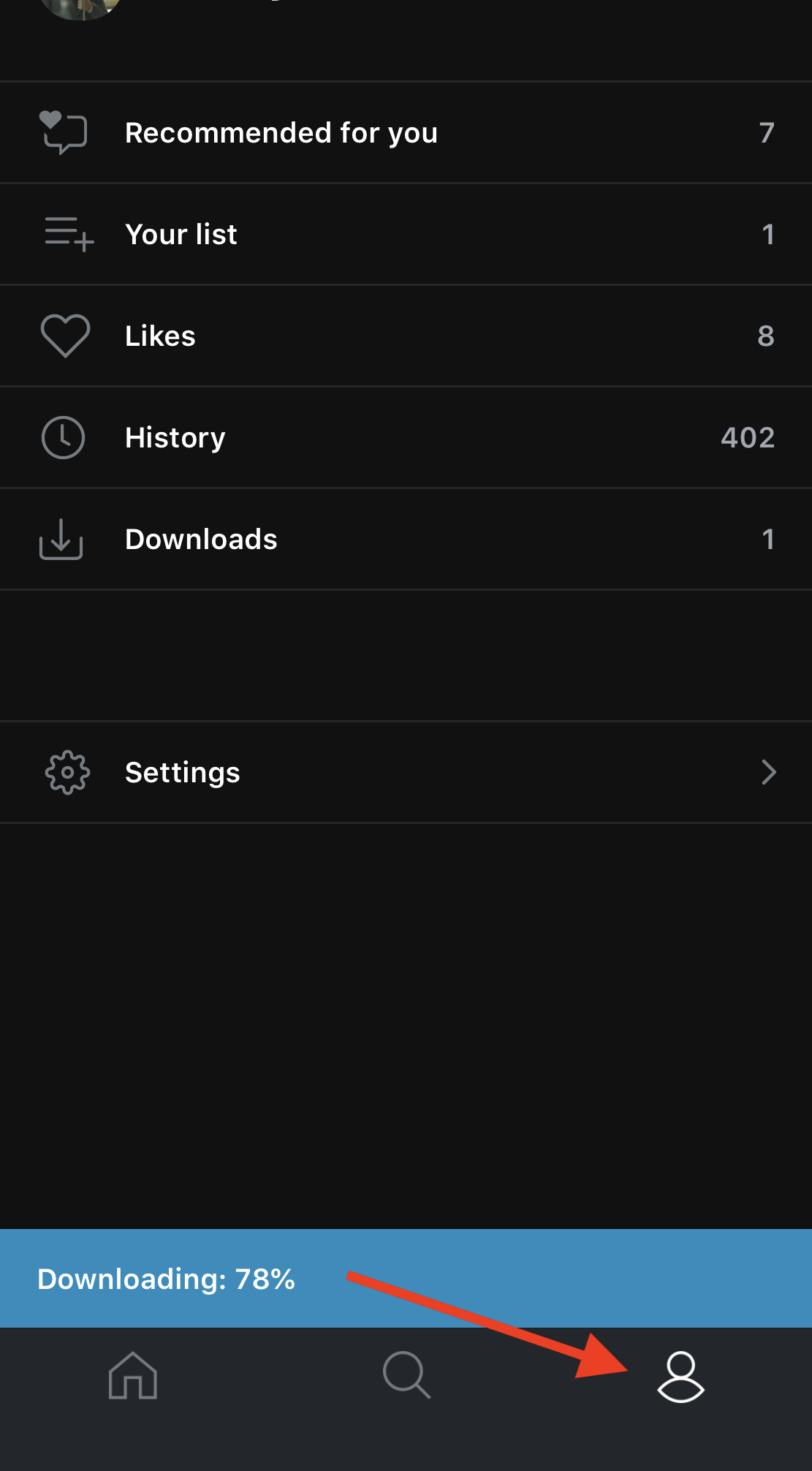 If you cannot download a video when not connected to WiFi, please make sure that your TED app and/or your device is set to allow downloads while using cellular data.
If you're still having any trouble downloading a video, or playing a download offline, please reach out to us at contact@ted.com with as much detail as possible about the problem.