To view subtitles on downloaded TED content, we recommend using VLC media player, which is free and available for download, or QuickTime on Macs. You can download VLC from https://www.videolan.org/vlc/index.html.
To download a video from ted.com:
Click "Share" on the upper right hand corner of the video you'd like to download.

Click "Download" in the Tools section of the pop up screen.

Click "Download video"

Video will download in MP4 format at medium resolution (480p) with all available languages embedded in the file.
To view the video with subtitles:
Open the TED video


In VLC, click "Subtitles" in the menu bar.

Hover over "Subtitle Track" in the menu

Select the language or subtitle options that you want to use.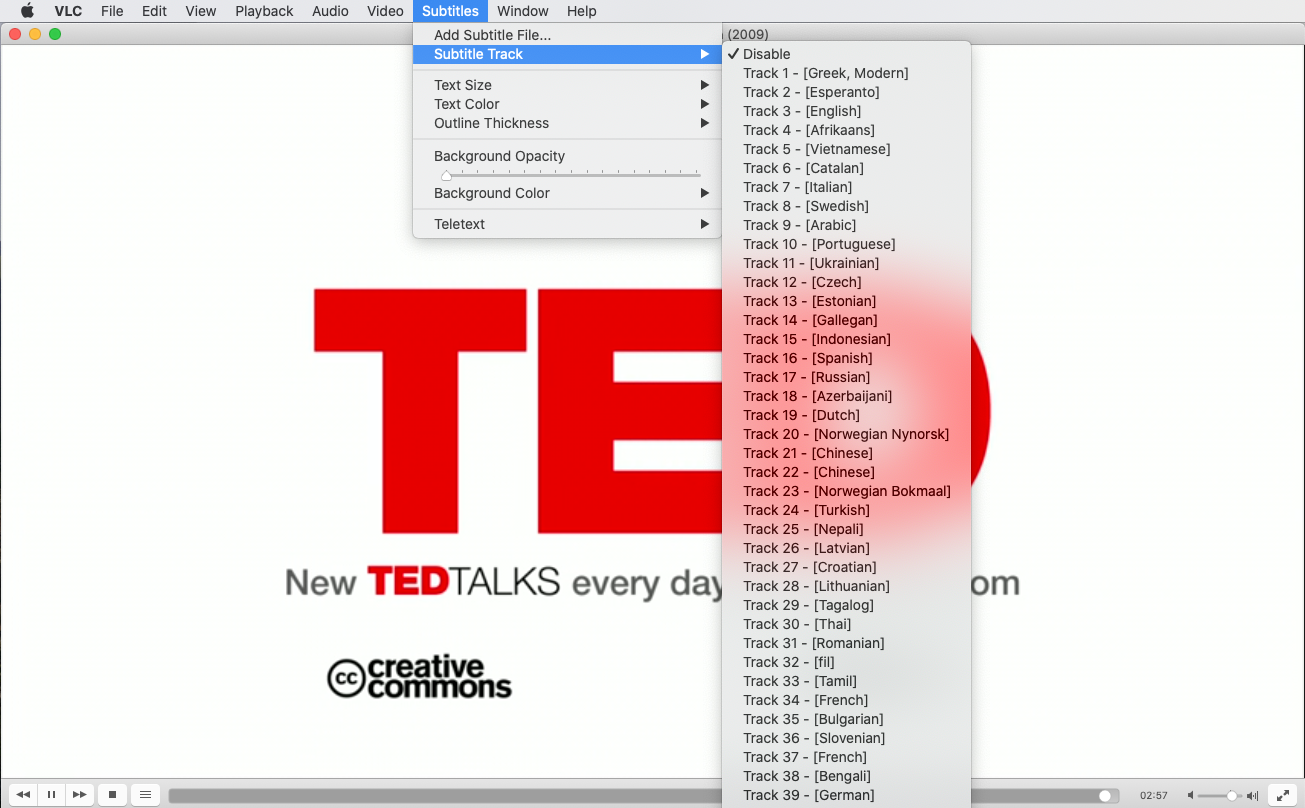 5. In QuickTime, click the "speech bubble" icon in the video playback controls to activate and select the subtitle language.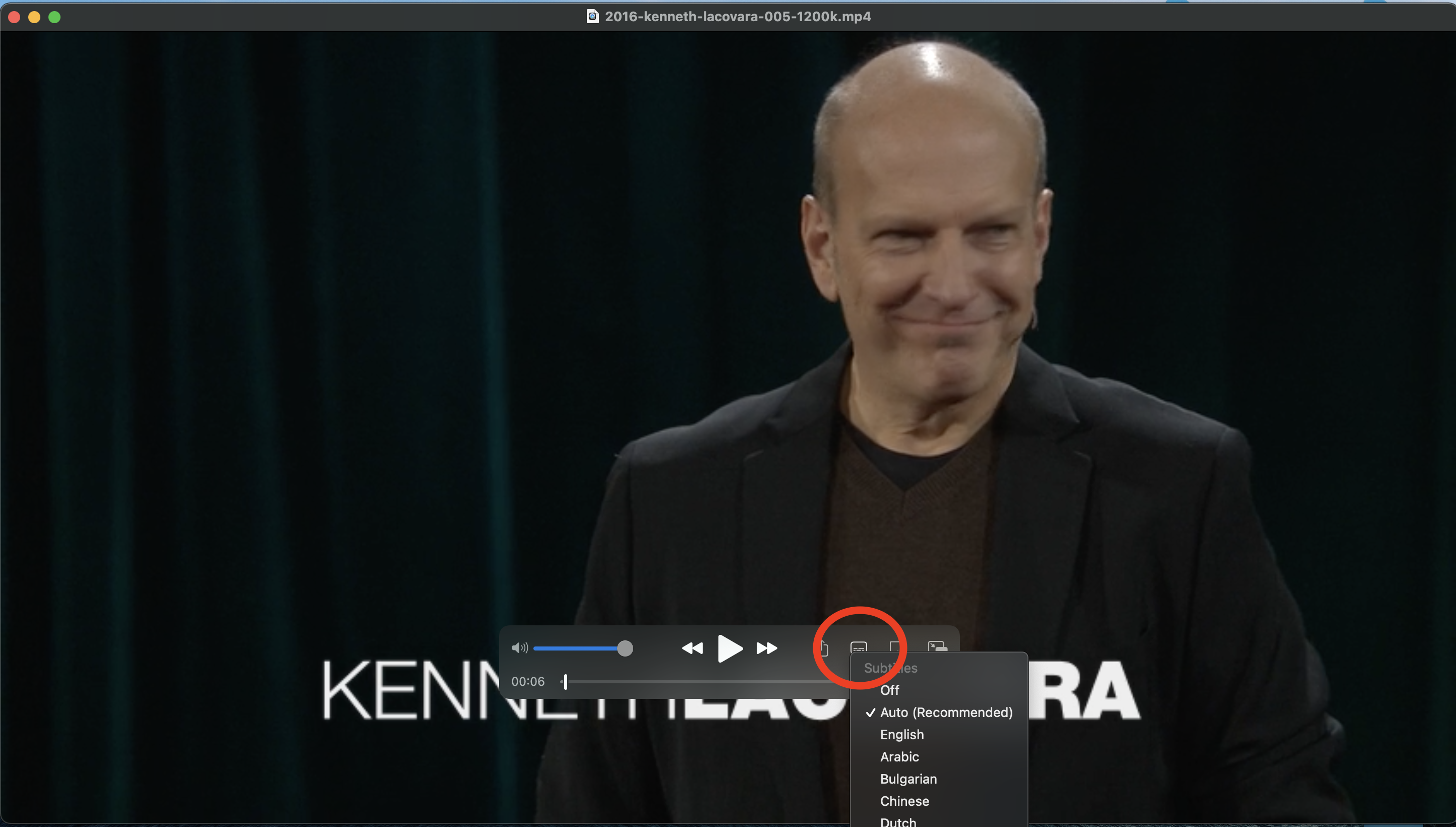 LEARN MORE:
Subtitled download file support varies across different applications.

VLC is supported in Mac, Linux, iOS, Android, and Windows.

For more information on compatible applications, please see the table below:
| | |
| --- | --- |
| MAC | |
| MAC - iTunes | Yes |
| MAC - Podcast | Yes |
| MAC - Quicktime | Yes |
| MAC - Powerpoint | Yes |
| MAC - VLC | Yes |
| MAC - Slack | No |
| | |
| Linux | |
| Linux - VLC | Yes |
| Linux - gpodder | No |
| | |
| iOS | |
| iOS - Default | Yes |
| iOS - Powerpoint | Yes |
| iOS - Podcast | Yes |
| iOS - VLC | Yes |
| iOS - Facebook messenger | No |
| iOS - Whatsapp | Yes |
| iOS - Telegram | No |
| iOS - Messages | Yes |
| iOS - Slack | Yes |
| iOS - Signal | Yes |
| | |
| Android | |
| Android - Default | Yes |
| Android - VLC | Yes |
| Android - Castbox | N/A |
| Android - Podbean | N/A |
| Android - Facebook Messenger | No |
| Android - Whatsapp | Yes |
| Android - Telegram | No |
| Android - Messages equivalent | Yes |
| | |
| Windows | |
| Windows Media Player | No |
| Windows - VLC | Yes |
| Windows - Powerpoint | No |